Introduction
Our friends at Sqlis.com created a Data Flow Component I use an awful lot when building SSIS packages: the Trash Destination Adapter.
Adding to the Toolbox
After downloading and installing the version you wish to use, right-click the SSIS toolbox and click Choose Items: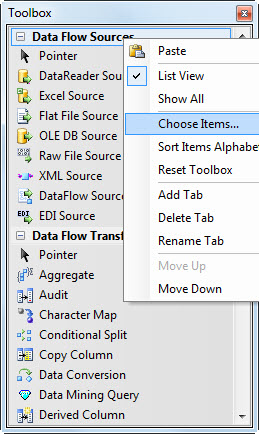 When the Choose Toolbox Items window displays, click the SSIS Data Flow Items tab and then check the Trash Destination checkbox: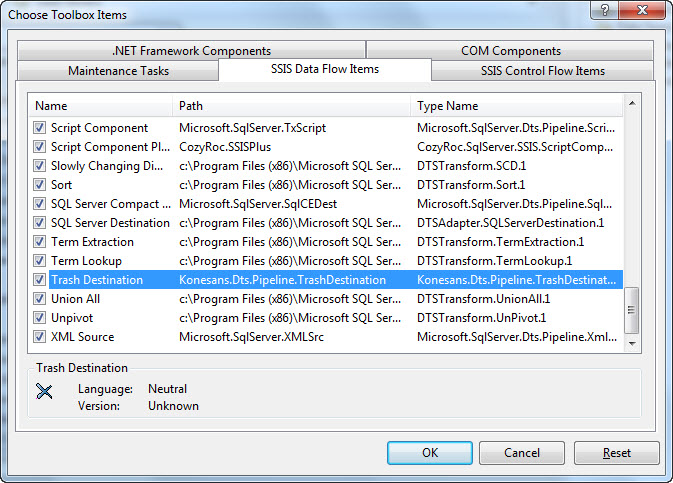 Click Ok and voila! You have added the Trash Destination adapter to your toolbox.

Putting it to Use
I'm using the Data Flow I started in SSIS Snack: Data Preview, adding a Trash Destination adapter below the OLE DB Source I've renamed "Dummy Source". Connect the output of the OLE DB Source to the Trash Destination. What's this good for? Well, for one thing, I can see how many rows are flowing from my source: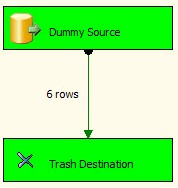 I can put it to other uses too. More in another SSIS Snack.
:{> Andy