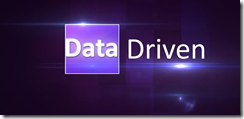 This week on Data Driven, Frank and I are honored to interview Mark Tabladillo, Lead Data Scientist for Microsoft Services: Data Insights Domain Center of Excellence. We talked about lots of stuff including Data Science teams, bots, personhood, and dancing.
Notable Quotes
No brakes on the F train. (2:10)
On data munging (15:00)
On MS certifications (20:00)
Team Data Science (a github project) (23:45)
The importance of math, engineering, and physics education (26:00)
Frank, on math: "Kaboom" (29:30)
On dancing (36:30)
Digital Immigrants vs. Digital Natives (39:30)
Rise of the Data Science bots (42:45)
I, Robot movie reference (44:30)
Passengers movie reference (44:55)
The Data Driver weekly newsletter is your only source for future guest information prior to episode release. Sign up today!
:{>
Follow Data Driven
iTunes
YouTube
Twitter
Facebook
LinkedIn
RSS Feed
Learn More About Data Driven
Data Driven website
Episodes
Blog
Data Driver mailing list
About the Show