If you are learning Azure Command Line Interface (CLI) 2.0 – especially if you're learning it by reading articles or watching videos based on v1.0 – you may see references to the "azure" command. But if you type "azure" in a command prompt, you may receive this error:
'azure' is not recognized as an internal or external command,
operable program or batch file.
What gives?
"az" works: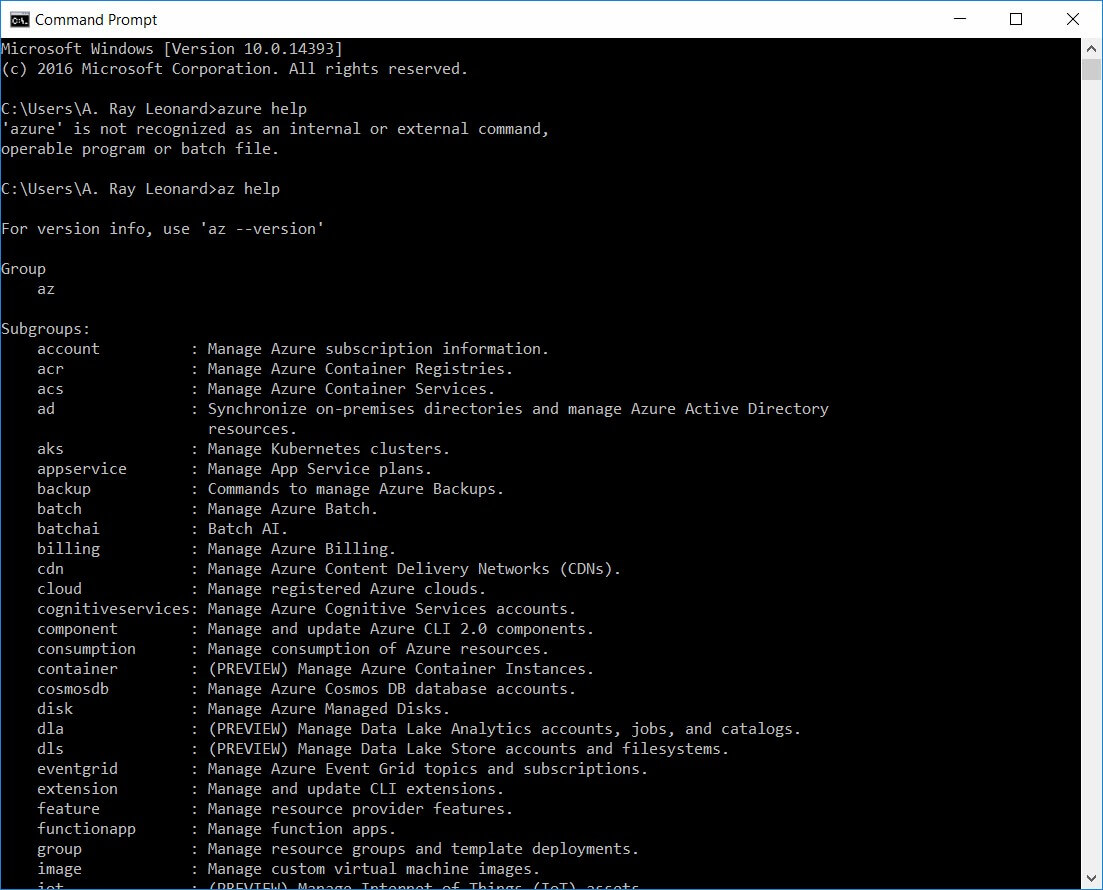 :{>