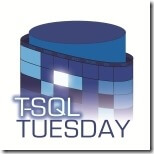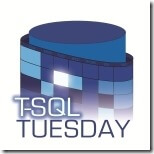 My friend and #SqlFamily sister Mala hosts this month's T-SQL Tuesday topic: Setting learning goals for 2018. It's a timely topic for me as I've recently engaged in more formalized training. Mala's questions:
What do you want to learn? (specific skills and talents)

How and when do you want to learn? (methods of learning and timeline on learning)

How do you plan to improve on what you learned? (Putting it to use at work/blogging/speaking)
What Do I Want to Learn?
Earlier this year (2017) I picked up a certification in Processing Big Data in Hadoop with Azure HDInsight. I have experience building SSIS packages that load Azure and Amazon's cloud products, including Aurora. I want to expand that and gain experience using Google's Cloud offering.
I'm focusing on cloud technology, specifically data integration in the cloud. Scott Currie (Varigence | @scottcurrie) demonstrated Biml and Azure Data Factory v2 at the PASS Summit 2017 in the Day 1 keynote.
How and When Do I Want to Learn?
I like online training these days – a lot. I can wear my sweat pants while learning! I deliver and consume live and recorded online training. Christy and I home-school our three children and use online curricula. I used to believe online learning was the future of education. I now believe online education is the present.
Operating a business is almost a full time job all by itself. Operating more than one business is… challenging, especially when you want to maintain any kind of schedule. Separating the things that appear urgent from the truly urgent is more art than science. It's no longer merely a matter of discipline, I have to actively make time to remain engaged in learning. I do this by setting my alarm for 5:00 AM currently. I may have to set it for earlier to increase my learning time.
How Do I Plan to Improve on What I've Learned?
I will put what I learn to use. I'll build demos for presentations, and then deliver those presentations when given the honor and opportunity to do so. I will blog about what I am learning and what I have learned, especially when I encounter an error and then overcome that error through sheer stubborn will persistence.
Conclusion
If you want to get into technology – or want to remain current in technology – you simply must engage in lifelong learning. It's not optional; it never has been. Now, more than ever, it's important to continue your education.
:{>