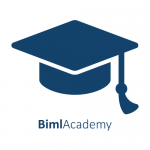 I write a lot about training I deliver:
I also share about courses I take:
Why?
Training is Valuable
Think about it. A lot of what you and I have is volatile – it can go away (or be taken away). Most stuff is not within our control, at least not 100%. Education, though? Once we learn stuff, we own the information. Studies on poverty repeatedly show some correlation between education and less poverty: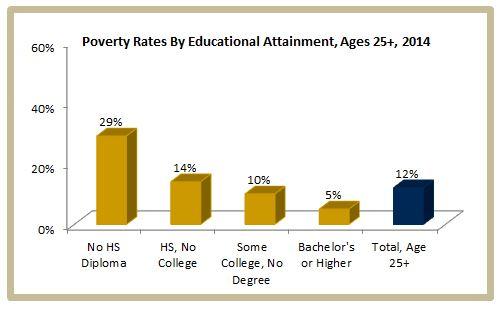 via https://poverty.ucdavis.edu/sites/main/files/imagecache/medium/main-images/povedu2014.jpg
Why is Training Valuable?
My friend Monica Rathbun (Blog | @SQLEspresso) posted this the morning I wrote this post: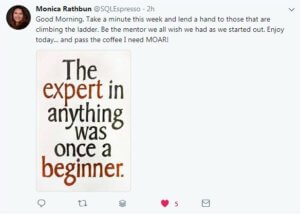 Monica is right. Everyone I now consider an expert was once a beginner. I've even witnessed some go from beginner to expert! How did that change? Education. They learned. They experimented. They read blog posts. They attended training sessions at free events like User Group meetings and SQL Saturdays. They watched videos and attended webinars and virtual group meetings. They paid for training from experts at private training companies and events like the PASS Summit.
All experts were once beginners. Maybe that discourages you because you want to be an expert – or just know more – now. I get it. I promise I do. The only difference between you and the experts is: They started earlier. Many started a decade or more in the past. Maybe you had an opportunity to start before now and, for whatever reason, didn't.
As I wrote in The Second-Best Time:
The best time to do something may have been years ago. The second-best time is right now.
Be a Perpetual Student
Buck Woody (Blog | @BuckWoodyMSFT) is a perpetual student and posts regularly about the value of education. His post, Prepping for learning Data Science, actually inspired me to pursue Data Science and Data Engineering training. (True story.)
If statistics are any guide, most of us have ditched our New Year's resolutions (or will later this month). That's ok. Make right-now goal to become a perpetual student.
How?
Make some time today to read a blog post or listen to an audio book or watch a video – or even sign up for some free training!
Need Inspiration?
Follow some inspirational people on Twitter! ere are some (not all!) of my favorites:
You can even follow me if you'd like: @AndyLeonard!
Happy Learning!!
:{>