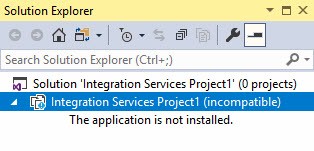 Has this ever happened to you? You are opening an SSIS project and… it won't open. Instead of a Control Flow filled with awesome tasks and containers, you see a message in Solution Explorer telling you "The application is not installed."
You know this isn't right because you built the SSIS project on this same machine just a day or two ago! What gives?
Well, you may have seen a message informing you the Integration Services Projects 2.0 extension took too long to load:

The error notification / message reads:
Extension 'Microsoft Integration Services Projects 2.1' likely caused nn seconds of unresponsiveness. Disabling it may improve your experience.
Disable the extension | Learn more | Never show this message again
If that happens, you are presented with three options:
Disable the extension
Ignore the message
Never show this message again
If you click option #1, you create this very issue.
How to Fix It
Open Visual Studio and click Tools–>Extensions and Updates: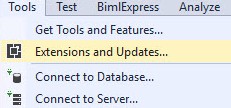 When the Extensions and Updates window displays, select the Microsoft integration Services Projects entry and click the Enable button: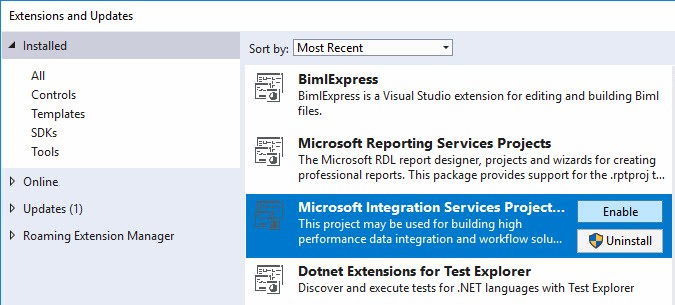 The Enable button text will change to Disable after the Microsoft Integration Services Projects extension is enabled: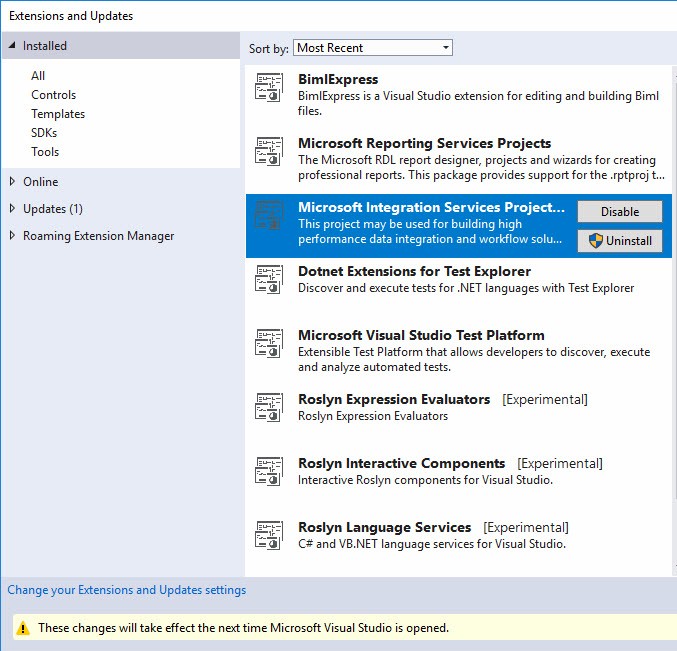 Note: the change will not take effect until you restart Visual Studio.
Restart Visual Studio.
Depending on how you open the SSIS project, you may still get the same messages in Solution Explorer: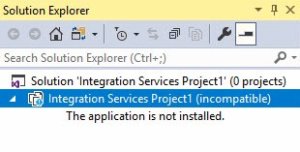 Reload the project to check: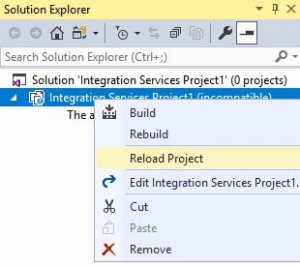 Reloading the project almost always works for me: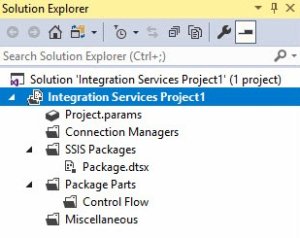 You're done! Happy integrating!
:{>