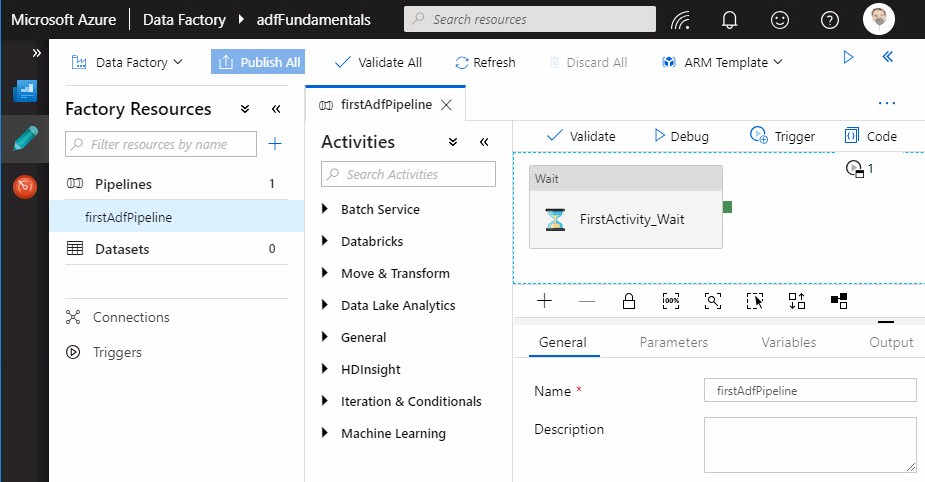 This past week I delivered Fundamentals of Azure Data Factory twice. Once for Brent Ozar Unlimited and once for a client – a private training delivery.
The course introduces Azure Data Factory and covers:
Azure Data Factory Essentials – including provisioning an ADF instance
Azure Data Factory Pipelines – in which introduce pipeline activities and source control
Azure Data Factory SSIS Integration Runtime (or Azure-SSIS) – how it works plus lifting and shifting SSIS from your enterprise to Azure-SSIS
Azure Data Factory Execution Design Patterns
Azure Data Factory and Data Integration Lifecycle Management – beyond source control
The course is designed to get someone up and running on ADF.
Does this training course sound interesting? I'm delivering Getting Started with Azure Data Factory – a live, full-day, online training source (by me!) 04 Mar 2019. The course delivery is on sale until 31 Jan! Check it out.
:{>
"My name is Andy and I consult."