SSIS Catalog Compare Enterprise Edition ships with the SCCPAC Deployment Wizard. The SCCPAC Deployment Wizard simplifies deploying the contents of an SSIS Catalog folder to an SSIS Catalog, whether on-premises or in the cloud: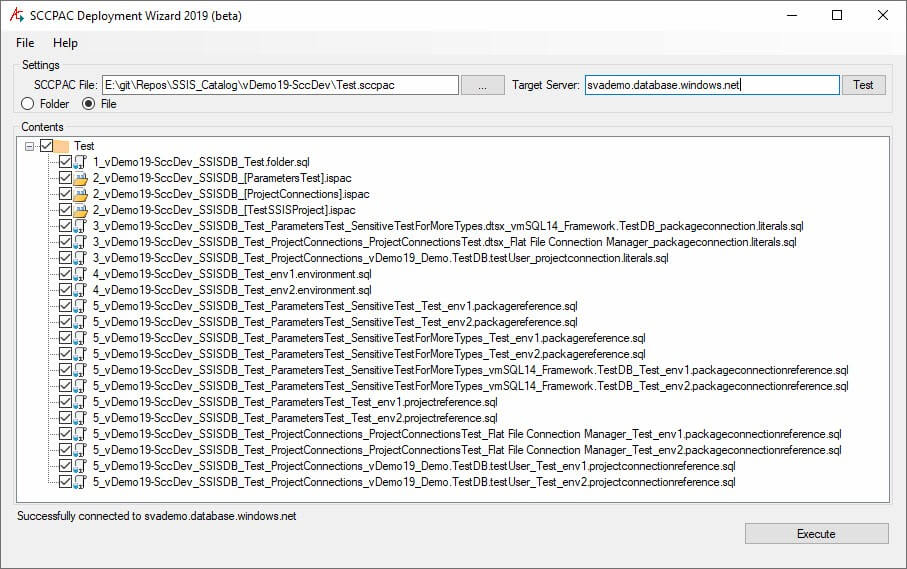 Configure SCCPAC File Location
To configure the location for SCCPAC files, click View–>Options to open SSIS Catalog Compare's Options dialog: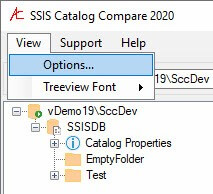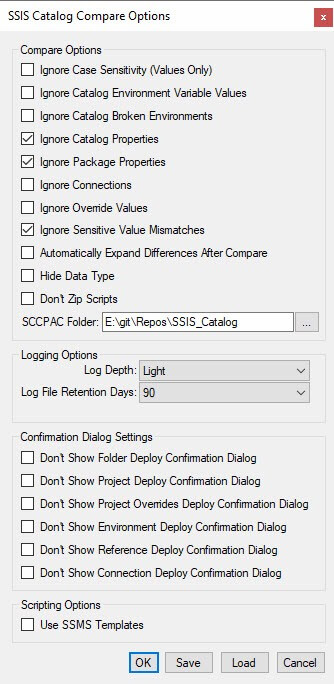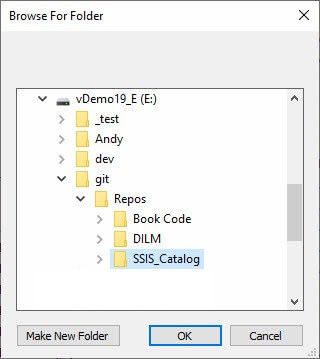 Click the ellipsis for the SCCPAC Folder option and navigate to (or create) the folder you wish to store SCCPAC files.
Note: The folder I selected is E:\git\repos\SSIS_Catalog.
That's a clue. More later…
Generating SSIS Catalog Scripts
Once the SCCPAC Folder is configured, right-click the SSISDB node in a Catalog treeview and click "Generate All Catalog Scripts":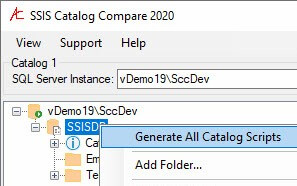 SSIS Catalog Compare prompts for a folder to store the scripts: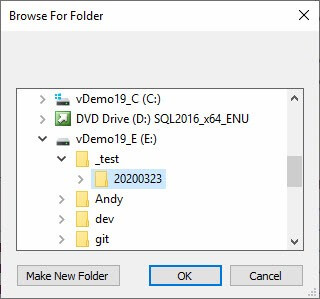 Once selected, the scripts are written to the target folder: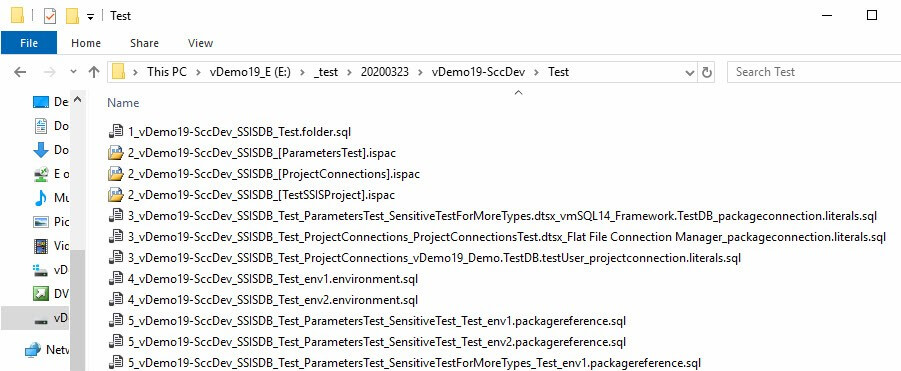 Open the SCCPAC
Opening the SCCPAC files is straightforward. (Well, the first time you open the SCCPAC Installation Wizard. Opening the application registers the *.sccpac extension and associates sccpac files to the SCCPAC Installation Wizard.) Double-click or right-click to open an sccpac file: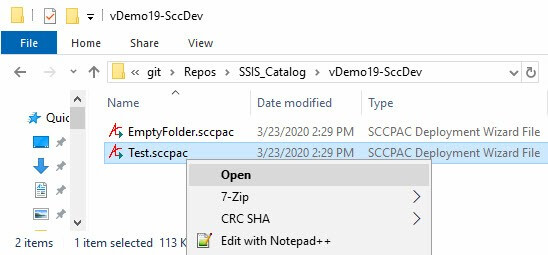 Opening the sccpac file brings us to the first screenshot in this post: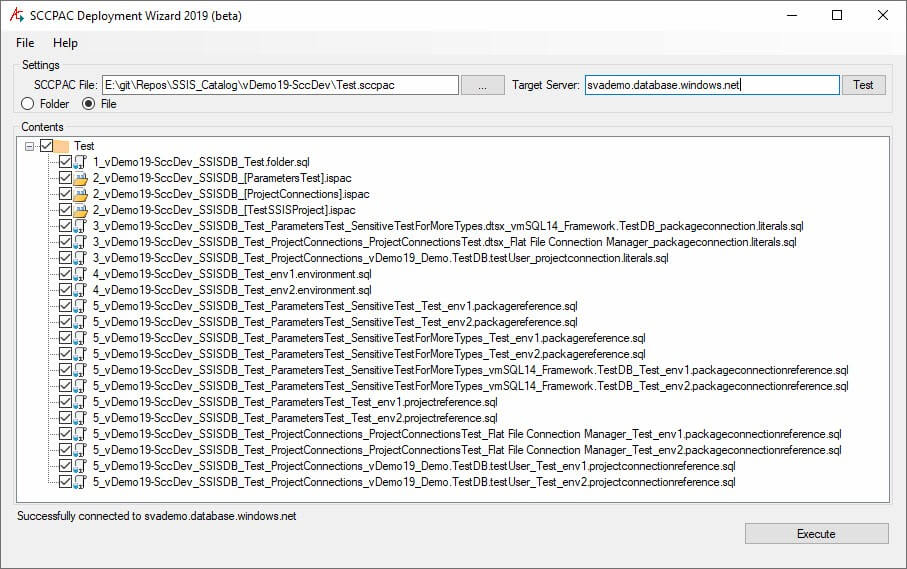 Enter a target server, an instance of SQL Server that hosts an SSIS Catalog. In the image above, the target SQL Server instance resides in Azure. DILM Suite is made up of several products and utilities. Many are free and some are open source. SSIS Catalog Compare is not free, but you can access much of the visual functionality via SSIS Catalog Browser.
Conclusion
I really like the SCCPAC files generation feature in SSIS Catalog Compare Enterprise Edition. It encapsulates the contents of an SSIS Catalog folder into a single file, which is very helpful for release management – whether executed by a Release Management Team or production DBAs – and facilitates DevOps.