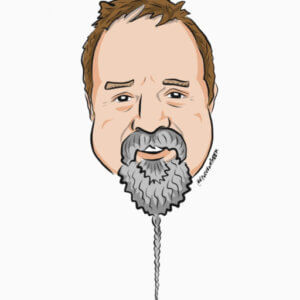 Every now and then I like to see how this blog is performing.

I've published 1,615 posts. Many (999, if memory serves) were originally published on a different site before I left that site and started blogging here at andyleonard.blog. The 19 drafts are in various stages of incompleteness. I keep them around because I hope to one day complete them.
Here's a screenshot of the top 10 most-read (or, at least "most-hit") posts, shown in descending hit-count sort order: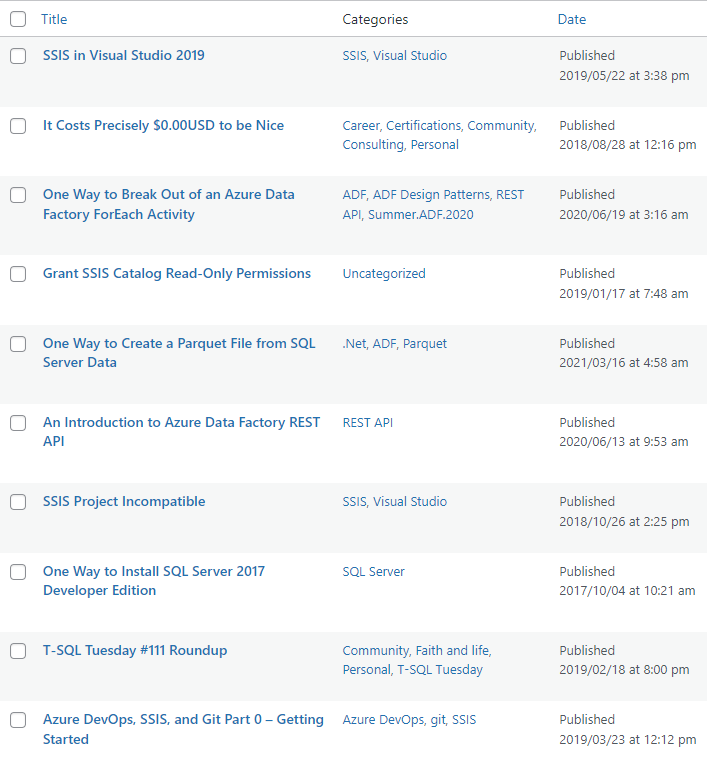 In reading this, I realize I need to categorize the post about granting read-only permissions in the SSIS Catalog.
That's enough navel-gazing for one day. Break's over. Time to get back to work!
:{>