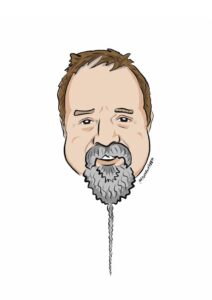 I write this 26 Dec 2022, about half a week before the end of 2022. How was 2022 for me – personally and professionally? This year was pretty good. For that, I am grateful. God is good.
Personal
I am aware of – and pray regularly about – troubles in the world. Some are closer (friends and family) than I'd like. My children and grandchildren continue to age faster than I can keep up with!
I am more aware of God's amazing grace. If you know Christ, you probably know that knowing Him does not exempt you from troubles. In fact, Jesus Himself said, "In this world you will have trouble." (He finished that thought with, "But take heart! I have overcome the world." John 16:33).
If you do not know Christ, I pray you come to know Him today. I would be honored to share with you how good God has been to me. I share some on my About Andy page.
Business
Following a couple "struggle years," Enterprise Data & Analytics had a good year.
Training
Training grew to include Azure and more Azure Data Factory topics – and new training offerings including:
Our December 2022 50%-off sale – which continues until 31 Dec 2022 – is our most successful ever!
Consulting
Our experienced consulting teams delivered (and continue to deliver!) several successful consulting projects, helping customers tune Azure Synapse, update and performance-tune on-premises SQL Server and SQL Server Integration Services (SSIS) instances, and migrate SQL Server and SSIS instances to Azure and Azure Data Factory. As part of each delivery, our teams perform SQL Server Health Checks and SSIS Health Checks, to which we expanded areas-to-check in 2022. I'm pleased with our consulting teams and the work they performed in 2022 and continue to perform – and so are our customers!
Software
The Data Integration Lifecycle Management Suite continues to thrive. SSIS Catalog Browser – which remains free – surfaces a rich, complete view of the SSIS projects, packages, and configurations metadata deployed to enterprise SSIS Catalog instances while SSIS Catalog Compare enjoys new customers who seek DevOps and, increasingly, DevSecOps for enterprise SSIS.
In 2022, the DILM Deployment Utility and SSIS Catalog Compare were upgraded to enable SSIS-Catalog-as-Code by supporting the creation and deployment of SCCPAC files. An SCCPAC file contains all SSIS Catalog folders, projects, packages, environments, configured literals, references, and reference mappings.
Combined with our SSIS Frameworks, SSIS Catalog Compare improved confidence for our DILMSuite customers! (Don't forget, most DILMSuite utilities are free, and many free utilities are open source!)
Conclusion
We continue to be humbled and honored by your continued support, and look forward to delivering even more value in 2023!
°<:{>