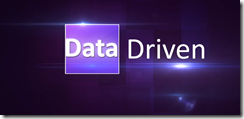 This week on Data Driven, Frank and I are honored to interview Donald Farmer, founder of TreeHive Strategy! In this episode, we talk with Donald Farmer about data, profiting off ambiguity, fish farming, and Die Hard. Oh yeah, and tree houses.
Notable Quotes
Frank talks Star Wars. (1:40)
Donald is more interested in the six-pointers. (6:40)
Donald speaks about archaeology, fish farming, and his famous fish-farming acquaintance. (8:48)
On ambiguity… (14:00)
On probability… (17:15)
Gatekeeper vs. Shopkeeper (18:10)
IT vs Business (24:40)
"Nakatomi Space" (25:49)
Data finds a way. (31:23)
On 9999 + Y2K (35:15)
Fooled by Data (41:25)
On the TreeHive (44:20)
Using Blockchain to fight slavery. (51:00)
On pacifism… (53:04)
The Data Driver weekly newsletter is your only source for future guest information prior to release. Sign up today!
:{>
Follow Data Driven
iTunes
YouTube
Twitter
Facebook
LinkedIn
RSS Feed
Learn More About Data Driven
Data Driven website
Episodes
Blog
Data Driver mailing list
About the Show