ICYMI (In Case You Missed It) at Data Driven this week…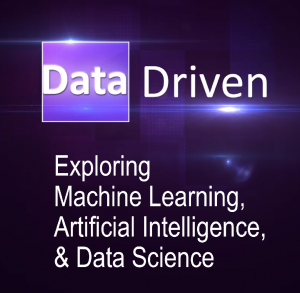 It was a busy week at Data Driven! Here's a recap:
Our podcast guest last week was Reza Rad and it was a great show talking about Training, Power BI, and the Physics of Data.
Links:
Reza's website
Reza's free e-book: Power BI from Rookie to Rock Star
Notable Quotes:
The future is chilly… in the southern hemisphere. (5:15)
The State of Training. (7:20)
"The physics of data still apply." (10:00)
How do developers react to the data side of things? (15:35)
The epic Power BI update cycle (18:00)
What's the future of Data Science? (20:35)
Did Reza find data (or did data find Reza)? (24:15)
On dogs… (27:30)
Frank cranked out some Data Science Daily's:
*DataScienceDaily* 4 Ways AI is Driving Innovation, Deep Learning Demystified, and Fencing Drones
*DataScienceDaily* AI Explained, Neural Networks, and Learn Data Science in R from Scratch
Frank and I dropped a couple Data Points:
*DataPoint* Data Leakage, Health Care, and Hold My Sippy Cup
Remember, new shows debut every Tuesday. Data Drivers already know who tomorrow's guest will be. Want to know before everyone else? Become a Data Driver today!