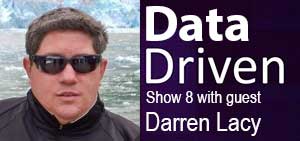 Frank and I had a lot of fun interviewing Darren Lacy for the Data Driven podcast! Check out the show titled Darren Lacy on Making the Jump to Data Science from BI and Disneyland for Geeks!
Check out past Data Points and Data Science Daily episodes!
Become a Data Driver (join our mailing list)!
:{>