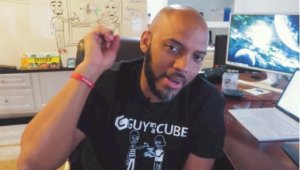 My friend and brother, Patrick LeBlanc (@patrickdba), built a cool Power Bi Dashboard (and database!) to help K12 education systems track students and student activities such as attendance. Better yet, he gives it away! He gives away the code and he shares a free Guy in a Cube video walking through the features.
Patrick emailed and asked if I could build a simple extract process in SSIS. I said, "Sure!" and was able to turn the work around in about 2.5 hours. He was blown away that I cranked out the solution in such a short amount of time, but I had a secret weapon: Biml!
In this video, I walk through how I did it and show you how you can too! You can score a free trial of BimlStudio here. You can grab my code – which includes the Biml project and the SSIS project –  here.
Want to learn how it's done? Sign up for Biml Basic Training at Biml Academy.
Happy Biml'ing!
:{>