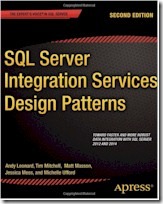 Join me 8 Mar 2018 at noon ET for another free webinar, Introduction to SSIS Design Patterns, Part 1!
SSIS Design Patterns are tried and true data integration patterns built in SQL Server Integration Services (SSIS). Join author and international speaker Andy Leonard as he explores:
– The Truncate and Load Staging Pattern
– The Incremental Load Pattern
I hope to see you there.
:{>