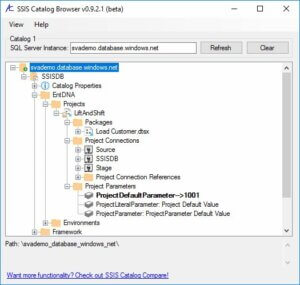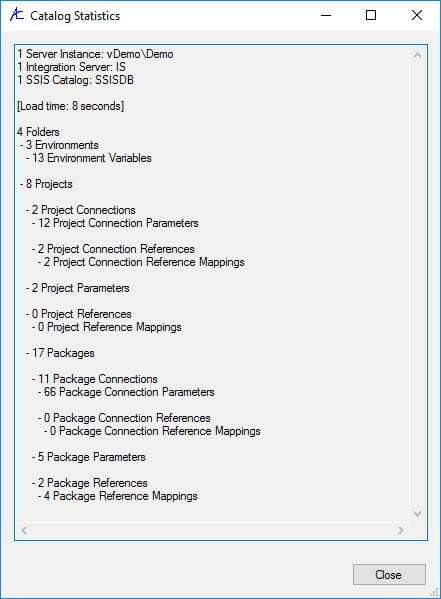 I added Catalog Statistics to the latest version of SSIS Catalog Browser – version 0.9.2.1.
I like the idea for a number of reasons but I am definitely biased; I built it.
There are additional improvements over the previous release, but the improved performance from v0.9.1.0 is still there.
Take SSIS Catalog Browser version 0.9.2.1 out for a test drive, whether your SSIS Catalog is on-premises or hosted in Azure as part of an Azure-SSIS Integration Runtime that works with Azure Data Factory (ADF). SSIS Catalog Browser works with both – and it's free.
Enjoy!
:{>