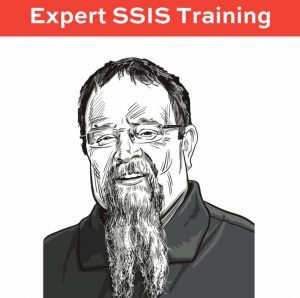 Yep, we're doing it again. In cooperation with Brent Ozar Unlimited, the next delivery of Expert SSIS Training is 4-5 Dec 2017. I had a great time delivering this course with Brent in September and I'm excited to have the opportunity to share this material with you again!
If you register soon (written 27 Sep 2017) you score a discount.
Course Description
Data integration is the foundation of data science, business intelligence, and enterprise data warehousing. This instructor-led training class is specifically designed for SQL Server Integration Services (SSIS) professionals responsible for developing, deploying, and managing data integration at enterprise-scale.
You will learn to improve data integration with SSIS by:
Building better data integration.
Making data integration execution more manageable.
Building data integration faster.
Agenda/modules
SSIS Design Patterns for Performance – how to build SSIS packages that execute and load data faster by tuning SSIS data flows and implementing performance patterns.
SSIS Deployment, Configuration, Execution, and Monitoring – the "Ops" part of DevOps with SSIS using out-of-the-box tools and the latest utilities.
Automation – how to use Business Intelligence Markup Language (Biml) to improve SSIS quality and reduce development time.
I hope to see you there!
:{>