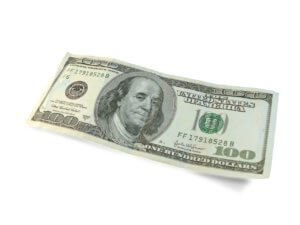 A little over a year ago I wrote a post titled Value. If you have a few minutes Value provides good background for this post. Unlike most of my posts about business and client interactions (I have a standing rule to not blog about stuff until at least one year has passed), the stuff I share in this post just happened.
Enterprise Data & Analytics was hired to deliver data integration with SSIS. Our point of contact is an enterprise data integration architect for a large corporation. She's been doing this kind of work for decades and has experience with other data integration platforms.
She knows her stuff.
We are some number of months into the gig at the time of this writing. During a status call earlier today she shared the following information:
"We estimated over 1,400 hours to complete the work we sent your team at Enterprise Data & Analytics. Based on what you've delivered plus the latest status of work-in-progress, your team is delivering the work in 43% of the estimated time. I've shared this with management."
This enterprise considered hiring offshore teams to deliver the same work. The offshore companies promised SSIS developers in the $80-$90/hour range. Our customer has some experience with offshore SSIS development and… some of that experience has been positive. Many companies are very good at selling themselves as being able to deliver based on the number of developers in their employ, and that alone.
Software development – especially complex software development – requires more than lots of warm bodies.
The data integration architect shared her team "had to spend lots more time answering questions" when working with offshore teams, due to relatively inexperienced developers. That adds to the $80-$90/hour. She shared these teams deliver in the range of 120%-200% compared to estimates.
I know $80-$90/hour sounds like a bargain but let's do some math:
Best case: $80/hour * 120% = $96/hour (plus team support)
Worst case: $90/hour * 200% = $180/hour (plus team support)
Inexpensive developers are not as inexpensive as they appear.
At the time of this writing, our team delivers data integration with SSIS for $250/hour. If the contract is for more than 200 hours (like this one) and if we are able to negotiate favorable terms, we reduce that rate to $185/hour.
I understand $185/hour seems high but let's do some more math:
$185/hour * 43% = $79.55/hour
We cost less! That was my point in the Value post. Here's evidence.
And customer team support for our team? All but non-existent. We are experienced. We know how to manage our time and the time of the team working with us. We read and understand the documentation because we've been doing this for decades. After reading the documentation we set up an initial call with the analyst supporting our project, walk through the details, and ask 90% of our questions during that 30- to 60-minute meeting.
Expensive developers are not as expensive as they appear.
I'm glad the data integration architect did the math. I'm even happier she shared the results with us. I am happy to share this with you as you consider hiring consultants to help your team with your next data integration project.