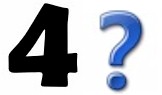 It's time to hire a consultant for your enterprise data project. That is awesome news, but a quick search for the perfect consultancy reveals a number of options (and hourly rates). What's a CEO, CIO, CFO, VP, or Director to do? How do you choose a consultant with the right experience for your enterprise data project? Although it's not an easy task, this post provides some questions and considerations that may help you decide.
Four Questions
Leaders with experience building data engineering and data warehouse solutions for enterprises of all sizes are rare. You wouldn't know that reading their websites, though. Many purport to have "done it all" and, for some, that's accurate. Ask detailed questions to learn more, such as:
"Can you give me an example of a national or global enterprise for which you led solution delivery?"
The word "led" is key. Unless you're hiring a contractor (and there's nothing wrong with being a contractor!), you want Enterprise Architect experience or Lead Designer experience, at a minimum.
Perhaps you, Dear Reader, are a leader or executive.
Perhaps you are a data person.
Perhaps you are both!
Either way, your experience may include smaller enterprises – even sole-proprietors – or large enterprises. You know differences exist in these environments, and you know that these differences drive everything from corporate culture (think DataOps and DevOps) to the coding of services and solutions delivered to the enterprise.
"How much data made up the largest solution you led?"
Experience with a large volume of enterprise data – data-size experience – isn't everything to consider, but data-size experience is not nothing. I write this in 2020; Gigabytes may be enough (keep reading to learn why…) but the "big" answer these days begins with data volume in the terabyte range.
If the size of your enterprise data warehouse will start out in the Gigabytes range but scale to Terabytes, you already know your enterprise will be better served by people with experience delivering terabyte-sized solutions. "How much data have you worked with?" seems an obvious consideration. Solution providers with experience delivering solutions that scale bring more value to the project; they know how to "future-proof."
A less-than-obvious consideration is:
"How many team members have you led or managed?"
Why does team size matter? Multiple team members making changes to data warehouse code simultaneously is different from a team-of-one-member making changes – especially in enterprises with a desire to practice DevOps or DataOps.
Data team size drives the architecture and design of complex solutions. Solution providers with experience limited to smaller enterprises do not know what they do not know. Many respond to the complexity inherent in an enterprise solution – designed so a team of 40 engineers may manage the solution efficiently – with descriptions such as "over-engineered" or "complex."
Considering complexity:
"What can you tell me about a the most complex solution delivery you led?"
Not all data is Big Data. Some enterprise data is smaller than what may be considered Big Data, but said data is complex data.
Complexity in delivering enterprise data solutions begins with data quality and enterprise data-cleansing experience. An additional consideration is managing master data, which is greatly influenced and impacted by corporate culture. Finally, complexity in delivering data to source a versatile analytics platform – or delivering data to source analytics platform-agnostic solutions – may add convolution to an enterprise data solution.
Summary
In sum, answers to these questions should not be considered in isolation. Your enterprise data solution needs solid responses to all the questions listed above; and from a single solution provider. Attempting to hire multiple consultancies to cover all bases may will lead to "too many cooks in the kitchen."
You need a well-rounded consultancy.
Why You Should Hire Enterprise Data & Analytics
Enterprise Data & Analytics has delivered solutions to startups, "Mom and Pop" shops, small businesses; national and global enterprises.
Enterprise Data & Analytics has experience serving enterprises with data in the terabyte range.
Enterprise Data & Analytics has experience leading and managing enterprise data teams with 40 team members.
The most complex data solution delivered by Enterprise Data & Analytics involved collecting data from several (hundreds of) disparate sources, deconstructing into abstraction (complex de-duplication), composing into ensemble, and then surfacing data in an Azure environment for a government agency.
At Enterprise Data & Analytics, we believe our experience makes us greater than the sum of our parts.
We deliver value. Don't take our word for it: One customer hired us and another team to deliver a data solution. They did the cost-benefits math. The results were… interesting.
Contact us today. We can help.