I am excited to announce a brand new course (it still has that new course smell) from Brent Ozar Unlimited and honored to deliver it! This one-day, live, online course is titled Fundamentals of Azure Data Factory and it's designed to introduce you to Azure Data Factory (ADF).
There will be demos.
Live demos.
Lots of live demos!
Abstract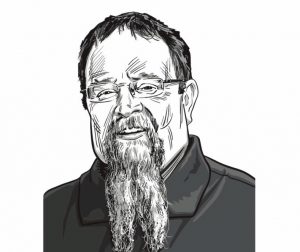 Azure Data Factory, or ADF, is an Azure PaaS (Platform-as-a-Service) that provides hybrid data integration at global scale. Use ADF to build fully managed ETL in the cloud – including SSIS. Join Andy Leonard – author, blogger, and Chief Data Engineer at Enterprise Data & Analytics – as he demonstrates practical Azure Data Factory use cases.
In this course, you'll learn:
The essentials of Azure Data Factory (ADF)
Developing, testing, scheduling, monitoring, and managing ADF pipelines
Lifting and shifting SSIS to ADF SSIS Integration Runtime (Azure-SSIS)
ADF design patterns
Data Integration Lifecycle Management (DILM) for the cloud and hybrid data integration scenarios
To know if you're ready for this class, look for "yes" answers to these questions:
Do you want to learn more about cloud data integration in Azure Data Factory?
Is your enterprise planning to migrate its data, databases, data warehouse(s), or some of them, to the cloud?
Do you currently use SSIS?
The next delivery is scheduled for 10 Dec 2018. Register today!
I hope to see you there.
:{>