Earlier this year, Frank (@Tableteer) and I had the honor of interviewing Anders Schneiderman (LinkedIn) on Data Driven. The episode is now live and titled Anders Schneiderman on Why We Need to Prepare Communities for the Future of Work.
Anders has a plan to help people leverage emerging technology to transform their destiny. Anders' plan is documented in a report hosted at Makers All.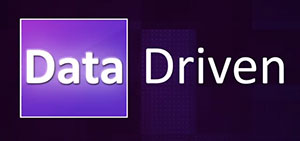 I've known Anders for years. We've worked together, even. He is one of the most conscientious people I know, and this comes through in the podcast as well as his report at Makers All.
Focusing on Appalachia…
Anders aims to first help people living in Appalachia.
The region is near and dear to my heart for many reasons. One reason is my Dad – who passed away in March – spent the last decades of his life living in Rose Hill Virginia, just a few miles from Cumberland Gap. I am familiar with the struggles of the people of Appalachia and, quite frankly, I am disappointed in our society for not doing more to help them.
Some of Appalachia's economic wounds are self-inflicted and reinforced by a culture of honor that inoculates people from accepting help, especially "help from outside." The solution, therefore, must be long-term and sustainable to overcome both the problems and the problems behind the problems.
Part of Anders' Plan
One part of Ander's plan strikes me as good and well: leveraging the Extension Agent model. The Extension Agent model was used to disseminate agricultural best practices and knowledge from agricultural colleges and studies into the fields – literally. Farmers of the age were notoriously practical individuals who commonly rejected "new-fangled" ideas from "city folk."
See the similarities? I do.
Local Extension Agents were members of the community already. They held the trust of many farmers in the area, most were farmers themselves. Their plan? Implement the suggestions from colleges and studies.
A virtuous cycle emerged: Colleges received more feedback from implementation and neighboring farmers witnessed the results firsthand. Granted, some of the results were not inspiring. That was ok. "It didn't work" is good feedback for all involved. When the results were positive, the results drove adoption by neighboring farmers.
What Anders Wants
This is what Anders wants for Appalachia. He wants to foster a similar model that "plants" and "cultivates" emerging technology in the minds of people suffering economically.
The Biggest Challenge
Anders' greatest challenge, in my opinion, will be overcoming the culture of outsider-rejection. This is one reason I love the Extension Agent approach. Identify members of the community that are most-likely to excel in technology. Find the innovators. They're there, they merely need to be located.
Today's Appalachian innovators are fantastic candidates to become Anders' technology "extension agents." Anders is asking them to remain in their community, demonstrating via their own success while integrating continuous education and accurate, if difficult to hear and accept, truths about the software industry into their culture.
The Quick Fix
The idea of a "quick fix" is a non-starter, as demonstrated in this article about the efforts of Mined Minds in Appalachia. While I applaud their effort, I think Mined Minds missed an opportunity during implementation. In communicating with Anders about the article, I reacted to the mention of "19 weeks" with "it took me 19 years to make the move from hobbyist coder to professional!" True story.
Expectation management is vital. Perhaps the most vital aspect of this effort.
Conclusion
I encourage you to:
Be like Anders and consider how you may change the world
Peace.