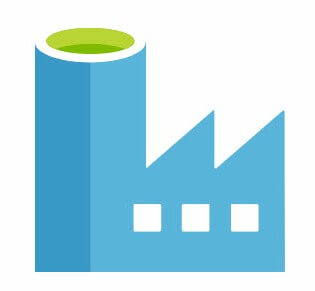 Azure Resource Manager, or ARM, "allows you to provision your applications using a declarative template." So says the Azure Quickstart Templates page. ARM templates are JSON and allow administrators to import and export Azure resources using varying management patterns. I really like ARM templates for implementing infrastructure as code in Azure. In this post I show a very simple example of how to use ARM templates to export and then import a basic ADF (Azure Data Factory) pipeline.
Export an ADF Pipeline
To demonstrate, I created the Simplest ADF Pipeline Ever containing a single Wait activity configured to wait for 10 seconds. I named the pipeline "Wait Pipeline" and the Wait activity, "Wait 10 seconds."
When the pipeline is open in the ADFv2 editor, click the dropdown labeled, "ARM Template" and then click "Export ARM Template":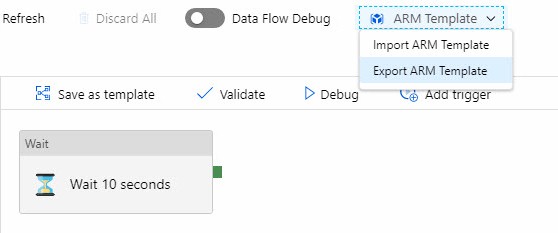 A zip file is downloaded. Decompress the file: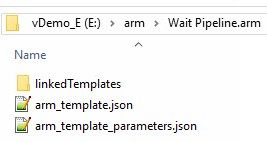 Delete the Pipeline
After exporting the ARM template, I deleted the original pipeline: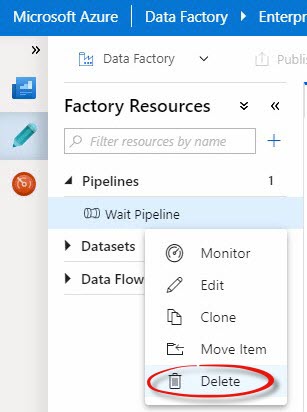 Import the Template
To import the template, click the ARM Template dropdown and click "Import ARM Template":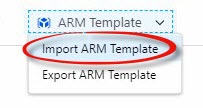 On the Custom Deployment page, click the "Build your own template in the editor" link to open the template editor: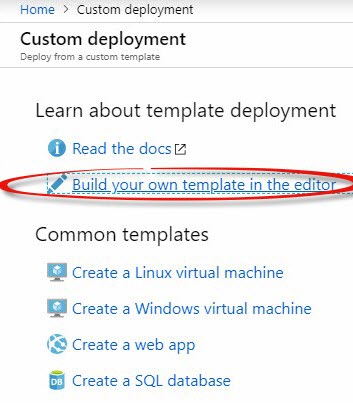 When the template editor opens, click the "Load file" button to load a template file:

Select an ARM template file to upload: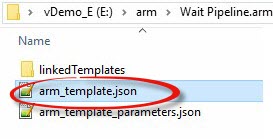 Note: The file – even the number of files – will change as the resource increases in complexity.
Save the template: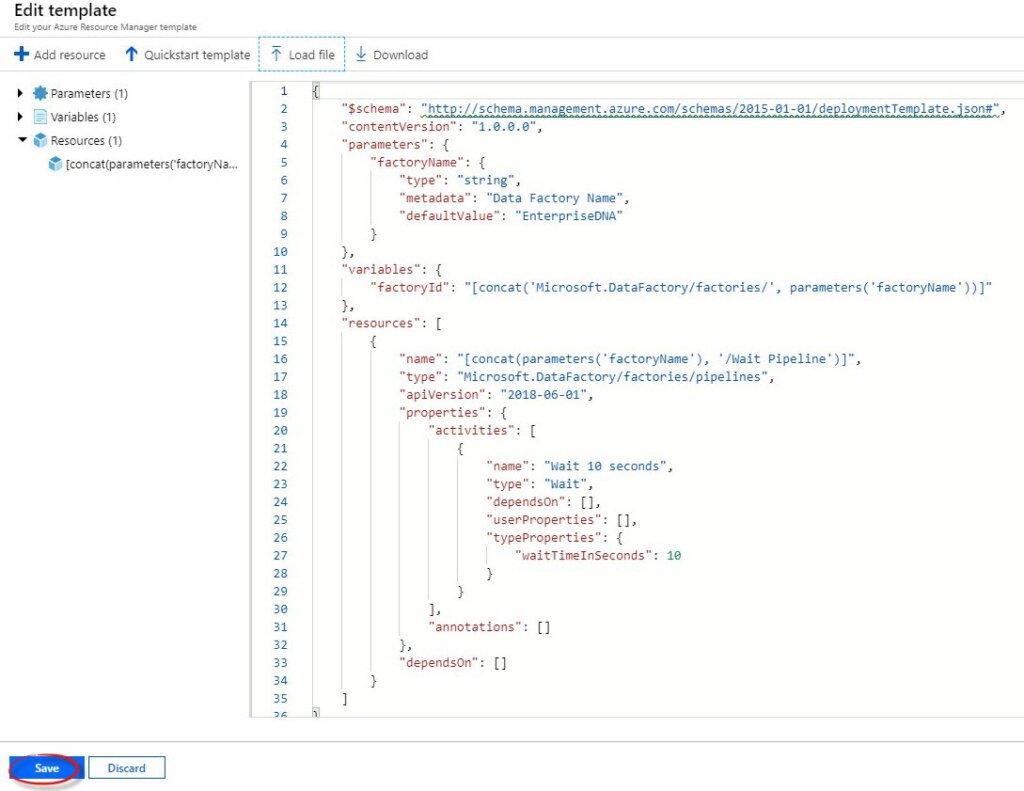 Configure the "Custom deployment" blade by selecting your Subscription, Resource group, and checking the
"I agree to the terms and conditions stated above" checkbox. Don't let the "Purchase" button throw you, click Purchase to deploy the ARM template: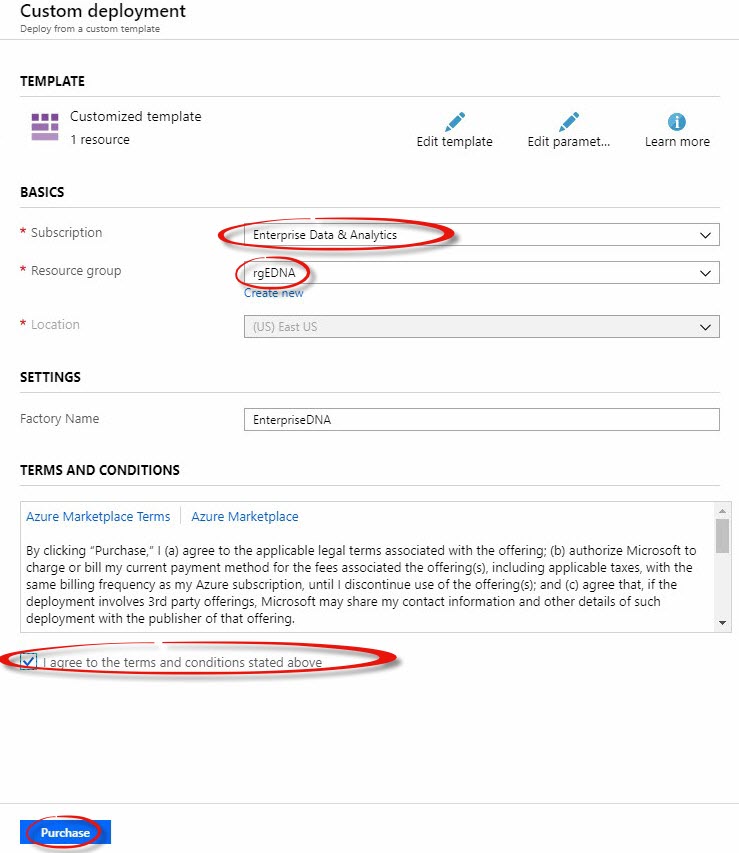 Once the ARM template is deployed, the resource(s) described therein – a very simple Azure Data Factory pipeline, in this case – is deployed and available: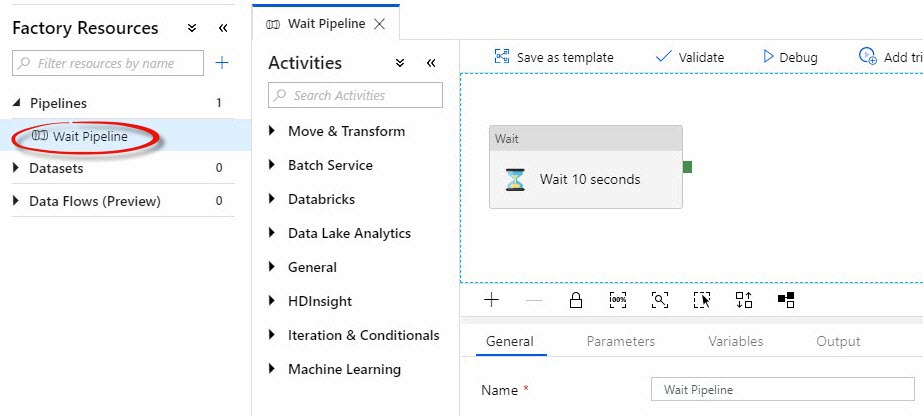 Summer o' ADF 2019 Edition
this post is part of a series titled the Summer o' ADF, 2019 Edition! Click that link to see more posts and learn more about Azure Data Factory.
Need Help Getting Started or Updating SSIS or Azure Data Factory in Your Enterprise?
Enterprise Data & Analytics specializes in training and helping enterprises modernize their data engineering by lifting and shifting SSIS from on-premises to the Azure-SSIS integration runtime in Azure Data Factory. Our experienced engineers grok enterprises of all sizes. We've done the hard work for large and challenging data engineering enterprises. We've earned our blood-, sweat-, and tear-stained t-shirts. Reach out. We can help.