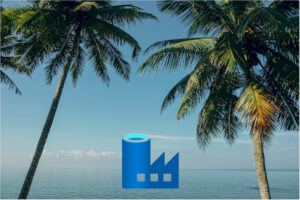 Join me at 12:00 PM EDT on 9 Jul 2020 for Building an SSIS Framework in ADF, another free Summer o' ADF webinar from Enterprise Data & Analytics.
Abstract
Andy authors SSIS frameworks according to a few principles:
1. Functionality
2. Empathy
3. Simplicity
Join Microsoft Data Platform MVP Andy Leonard as he discusses and demonstrates building an SSIS framework in Azure Data Factory.
I hope to see you there!
<ShamelessPlug>
Need Help Getting Started with ADF?
Enterprise Data & Analytics specializes in helping enterprises modernize their data engineering by lifting and shifting SSIS from on-premises to the cloud. Our experienced engineers grok enterprises of all sizes. We've done the hard work for large and challenging data engineering enterprises. We've earned our blood-, sweat-, and tear-stained t-shirts. Reach out. We can help.
</ShamelessPlug>
:{>