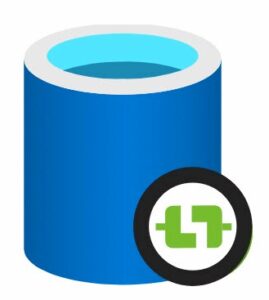 My friend Mark Kromer (LinkedIn) tagged me in a comment on a post from Nithesh Krishnappa (LinkedIn) announcing Azure-SSIS Integration Runtime now available in Azure Synapse Analytics.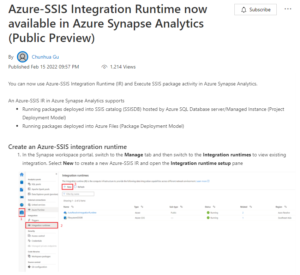 My first response was – and I quote – "WOO HOO!" It's good to see SSIS getting some love.
A couple years ago, someone claimed SSIS was dying. I first checked it out. Then I blogged about it in a post titled SSIS is Not Dead (Or Dying). It's been a couple years and SSIS is not dead. One could say SSIS functionality being added to Azure Synapse, arguably Azure's flagship offering, appears to be the opposite of dying.
"SSIS is dying" is an inside joke on the Enterprise Data & Analytics data engineering team. Each time we encounter a bug in our SSIS code, someone will say, "Well, SSIS is dying!" and then laugh at our silly selves.
That's why my second response was this email to EDNA's data engineering team: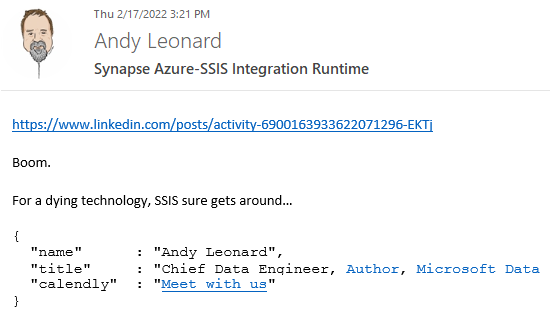 It will be interesting to see how SSIS is used in Synapse Analytics.
:{>