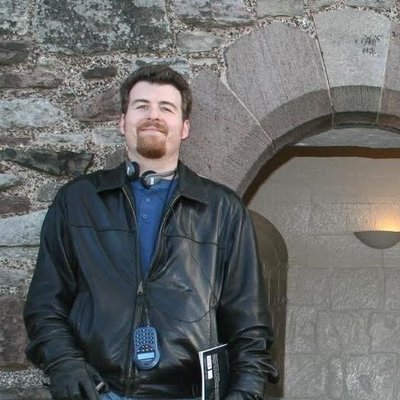 I am honored and thrilled to welcome Shannon Lowder (@shannonlowder | blog | LinkedIn) to the Enterprise Data & Analytics team!
Shannon is a data engineer, data scientist, BimlHero (though not listed on the page at the time of this writing), and shepherd of the Biml Interrogator open source project. If you use Biml to generate SSIS projects that load flat files, you need Biml Interrogator.
Shannon, Kent Bradshaw, and I are also co-authoring a book tentatively titled Frameworks. (Confession: Kent and Shannon are mostly done… I am slacking…)
Shannon brings a metric ton of experience to serve our awesome clients. He has years of experience in data analytics, serving recently in the role of enterprise Lead Data Scientist. Shannon's experience spans supply chain management, manufacturing, finance, and insurance.
In addition to his impressive data skills, Shannon is an accomplished .Net developer with enterprise senior developer experience (check out Biml Interrogator for a sample of his coding prowess).
Shannon is a regular speaker at SQL Saturday events, presenting on topics that include Business Intelligence, Biml, and data integration automation. He is a gifted engineer with experience in framework design, data integration patterns, and Azure who possesses a knack for automation. Shannon is an avid "tinkerer" who enjoys learning. He has experience implementing Azure Machine Learning and applying AI to predictive analytics using sources classified Big Data. Shannon is also a practitioner of data integration DevOps with SSIS. In other words, he fits right in with our team here at Enterprise Data & Analytics!
As Shannon writes on his LinkedIn profile:
I am a data guy with a passion for partnering with clients to solve their database and technology issues. Over my career, I've played all the roles: database developer, administrator, business intelligence developer, and architect, and now consultant. I'm the guy you call in when you have the impossible problem and everyone tells you it cannot be solved. I automate solutions in order to free your current staff to do the higher value tasks. I bring solutions outside of traditional relational database solutions, in order to find the shortest path between you and your goals.

As an accomplished Microsoft SQL data professional, recognized BimlHero, and practicing Data Scientist, I'm the resource you need to extract the most value from your data.
I'm humbled and thankful and excited to watch Enterprise Data & Analytics continue to (quietly) grow – adding cool people (another announcement is forthcoming) and service offerings like Data Concierge. It's very cool to watch!
Welcome Shannon! I'm honored to work with you, my brother and friend.
For more information, please contact Enterprise Data & Analytics!